Sonic The Hedgehog Zooms By For CCXP Poster
The Sonic The Hedgehog movie gets a new poster for the upcoming CCXP Brazil convention.
The poster features a look at the titular character zooming on by with a look at the villain of the flick, Dr. Robotnik, who is played by Jim Carrey.
At the convention, fans can get their hair spiked in the same fashion as Sonic at a special barbershop, with a booth also featuring a treadmill racing competition and other games related to the character and movie including hula hoop contests and more.
CCXP runs December 5 to 8.
Sonic the Hedgehog CCXP poster: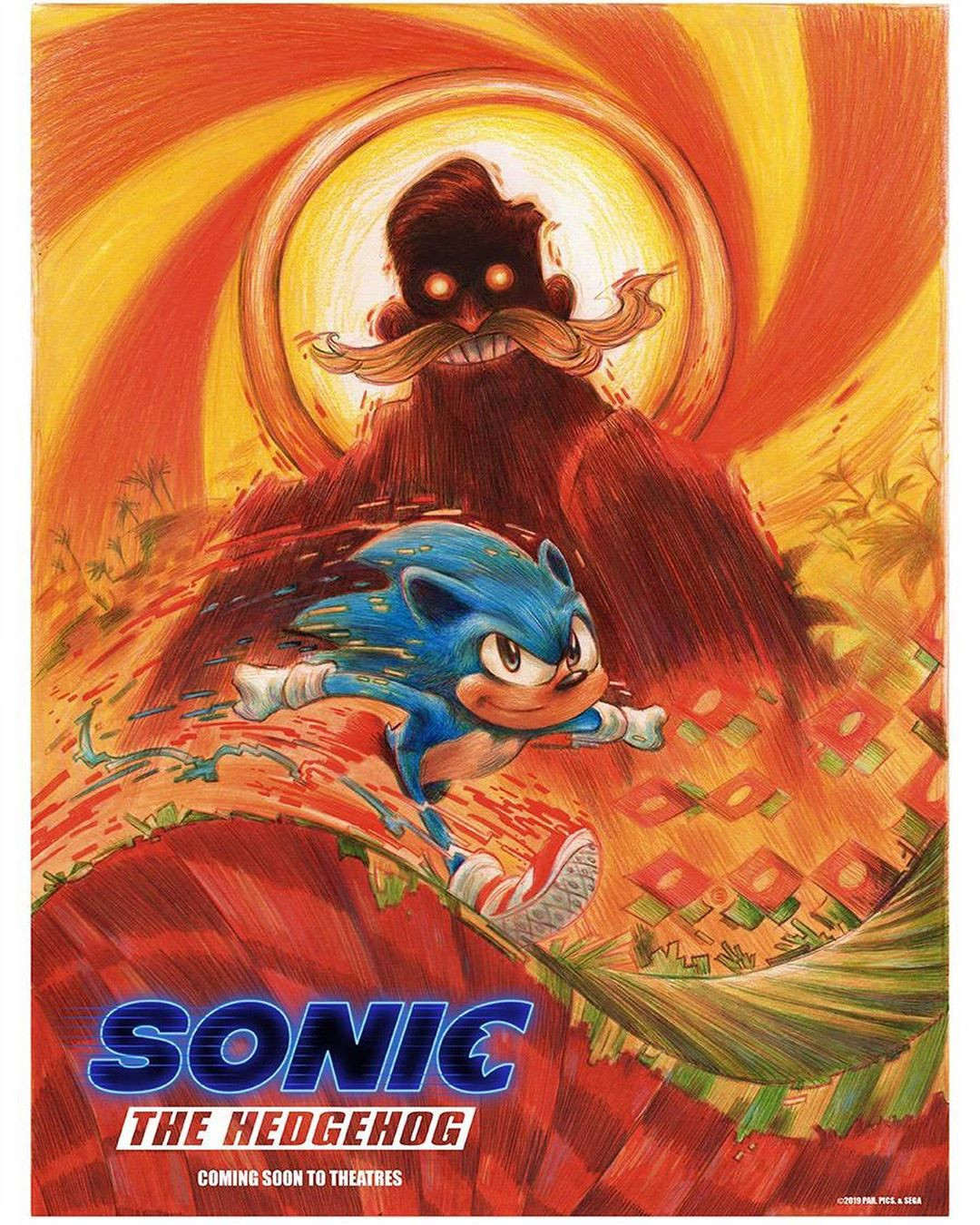 The film gets released Feb. 14, 2020 starring Ben Schwartz as the voice of Sonic, Jim Carrey as Dr. Ivo Robotnik, and James Marsden as Tom Wachowski.
Synopsis: Sonic the Hedgehog is a live-action adventure comedy based on the global blockbuster videogame franchise from Sega that centers on the infamously brash bright blue hedgehog. The film follows the (mis)adventures of Sonic as he navigates the complexities of life on Earth with his newfound – human – best friend Tom Wachowski (James Marsden). Sonic and Tom join forces to try and stop the villainous Dr. Robotnik (Jim Carrey) from capturing Sonic and using his immense powers for world domination. The film also stars Tika Sumpter and Ben Schwartz as the voice of Sonic.
Sonic the Hedgehog trailer: