THE BATMAN Finally Starts Production; Director Matt Reeves Shares The Film's Official Logo
Lights… cameras… action!
After years of waiting, director Matt Reeves has just announced, via Twitter, that production has finally commenced on Warner Bros.' long-awaited The Batman.
Robert Pattinson (The Lighthouse) will star as the titular Dark Knight with an all-star supporting cast that will feature Golden Globe-winner Jeffrey Wright (Westworld) as Commissioner James Gordon, Zoë Kravitz (Big Little Lies) as Selina Kyle/Catwoman, Golden Globe-nominee Paul Dano (There Will Be Blood) as Edward Nashton/The Riddler, Golden Globe-nominee Andy Serkis (Black Panther) as Alfred Pennyworth, Golden Globe-winner Colin Farrell (The Gentleman) as Oswald Cobblepot/The Penguin, newcomer Jayme Lawson in an undisclosed role, 2x Golden Globe-nominee John Turturro (The Night Of) as Carmine Falcone and Golden Globe-nominee Peter Sarsgaard (Green Lantern) in an undisclosed role.
Plot details are being kept locked away at Arkham Asylum for now, but the film is rumored to be a loose adaptation of the popular DC Comics Batman story The Long Halloween.
Matt Reeves (War for the Planet of the Apes) is directing from a screenplay he co-wrote with Mattson Tomlin (Little Fish). Academy Award-nominated cinematographer Greig Fraser will be behind the camera.
The Batman hits theaters June 25, 2021.
#DayOne #TheBatman cc: @GreigfraserD pic.twitter.com/kOgcsa6zX3

— Matt Reeves (@mattreevesLA) January 27, 2020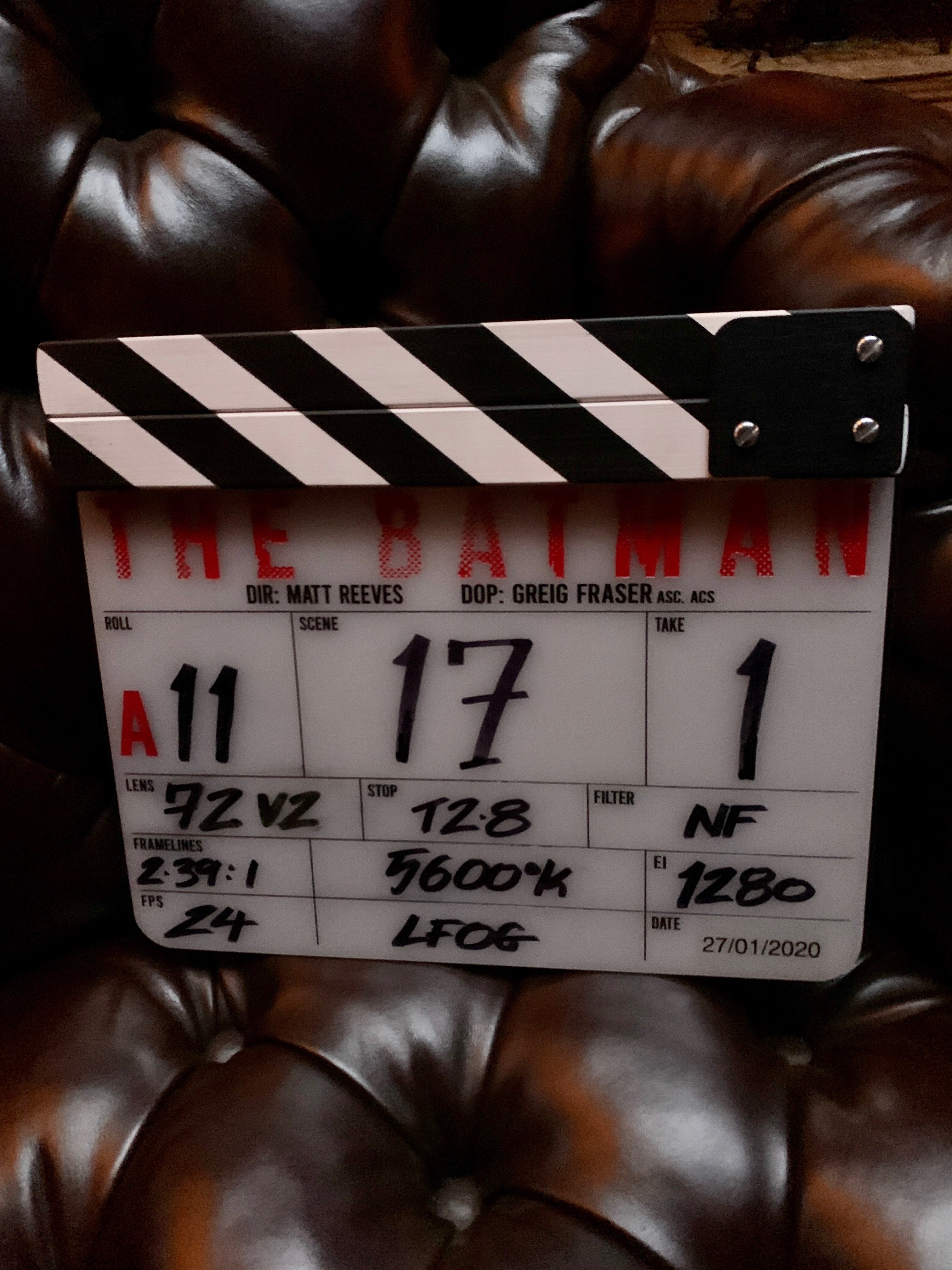 DISCLAIMER
: ComicBookMovie.com is protected from liability under the DMCA (Digital Millenium Copyright Act) and "Safe Harbor" provisions. This post was submitted by a volunteer contributor who has agreed to our
Code of Conduct
. CBM will disable users who knowingly commit plagiarism, piracy, trademark or copyright infringement. Please
contact us
for expeditious removal of copyrighted/trademarked content. Learn more about our copyright and trademark policies
HERE
.
[LESS]