THE BATMAN Director Confirms That Production Has "Shut Down Until It's Safe For Us All To Resume"
Along with pretty much every other major production, cameras recently stopped rolling on Warner Bros.' The Batman amid the ongoing coronavirus crisis. At the time, we didn't get to hear from anyone directly involved with the project, but director Matt Reeves has now shared an update via Twitter.
Ranking The 9 Movies In Warner Bros.' DC Films Universe From MAN OF STEEL To BIRDS OF PREY
Responding to a fan's query, Reeves confirmed that filming on the Dark Knight's reboot has ceased temporarily, and they will resume once it's safe to do so.
Yes, we have shut down till it is safe for us all to resume… Everyone safe for the moment, thank you for asking, and stay safe too… https://t.co/wDhlYtphlm

— Matt Reeves (@mattreevesLA) March 25, 2020
Unfortunately, he doesn't give us any indication as to when that might happen. The initial shutdown was expected to last two weeks, but things have obviously escalated in that time, so we're just going to have to wait and see how this miserable situation plays out.
Reeves had been sharing official images from the movie right up until the shutdown, but it might be a while before we see that Catwoman reveal fans have been hoping for!
For now, you can have another look at the director's most recent shots of the Batmobile below.
Simply click on the next button below!
The Batmobile #1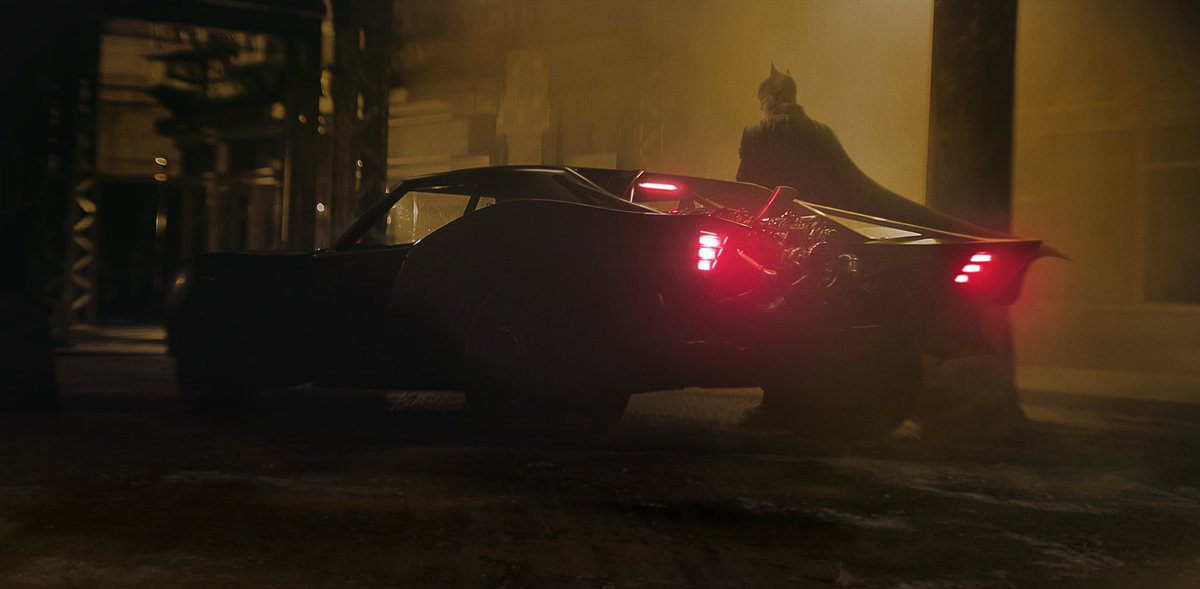 Yes, this version of the Batmobile is definitely… a car!
Some fans were a little put off by this more realistic design because the past few iterations of the vehicle were so souped-up and borderline cartoonish, but, as Batman purists will no doubt be aware, The Caped Crusader has driven similarly minimalist Batmobiles in the comics many times. This particular take is reminiscent of Neal Adams' design from the '70s and '80s.

The Batmobile #2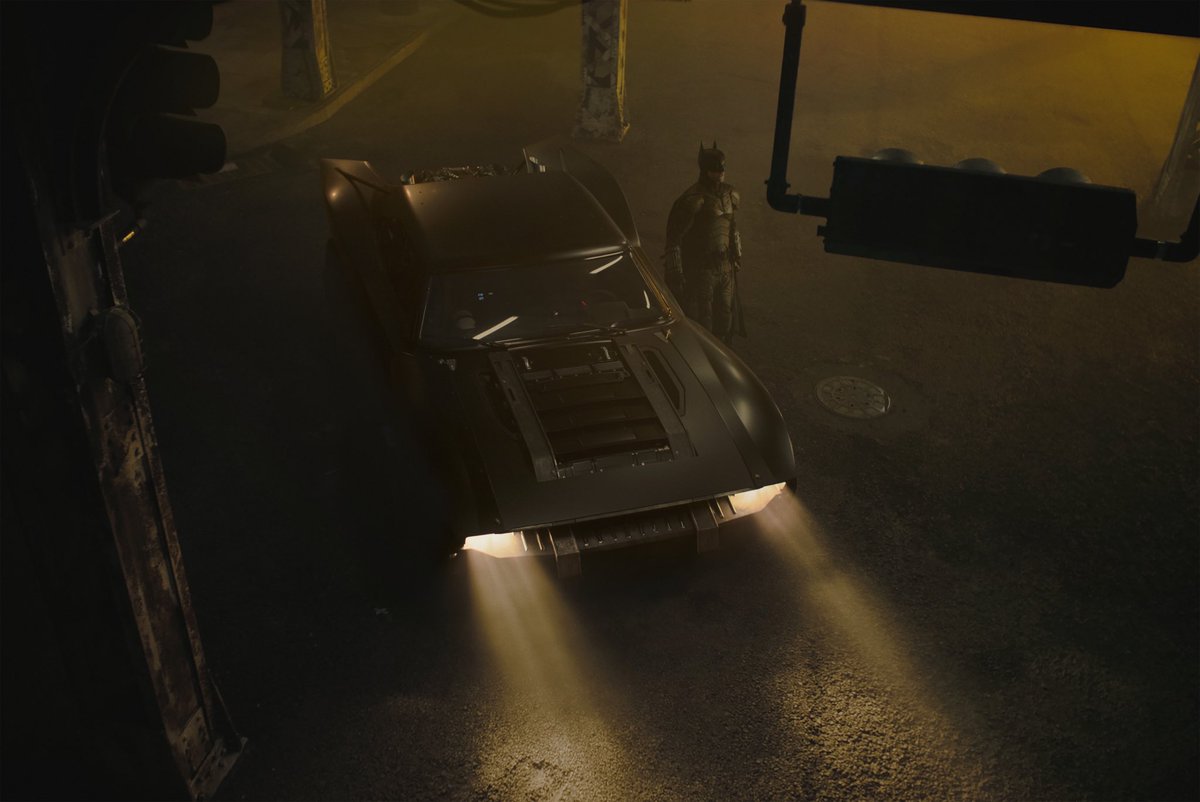 This next pic gives us a better look at Bats (Robert Pattison) standing beside the car.
The test footage did provide a detailed look at certain parts of the armor and we have seen those set photos of the stunt double, but this is the first time we've seen a full shot of Pattinson in the costume.
The reaction to this has been mostly positive, although some fans were hoping that this incarnation of the Batsuit would differentiate itself a little more from previous movie versions. It might have been cool to see those angular ears from the hero's earliest appearances, at least.
The Batmobile #3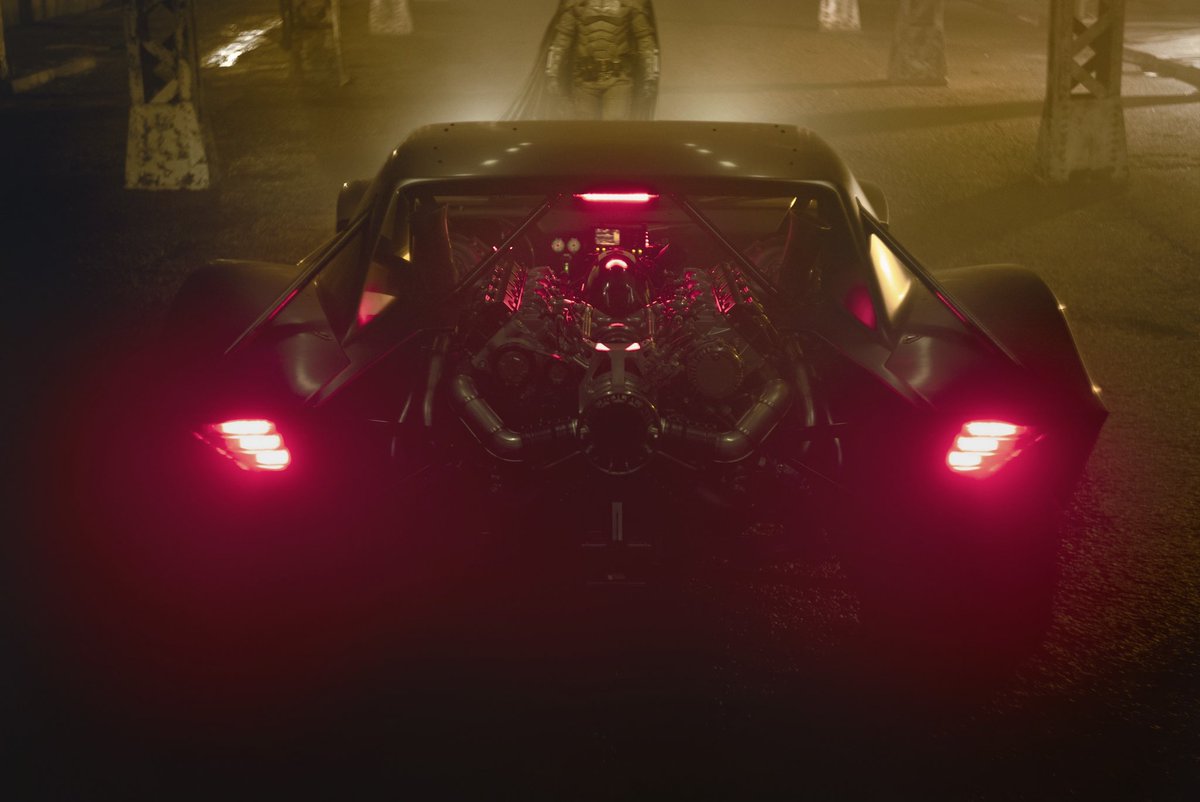 A closer look at what will likely turn out to be a homemade engine.
This is further evidence that Pattison's take on the character will favor function over fashion, as it appears as if Bruce Wayne has basically just added a few bells and whistles to a standard muscle car. This is the Batmobile, though, so don't be surprised if it's hiding a few surprises for the bad guys somewhere.
What did you guys make of this first look at the Batmobile? Were you hoping for something different? Let us know in the comments.