JOKER Star Joaquin Phoenix Responds To Oscar Nomination, Zoe Kravitz Teases Catwoman Fitting, & More DC News
There are a number of big DC Comics movies on the way over the next few years, and while Marvel often dominates the "News" tab here on CBM, don't fret, because we have another great roundup of fresh details about Warner Bros.' DC Extended Universe today.
Today, the focus is very much on both
The Batman
and
Joker
as Joaquin Phoenix and Todd Phillips weigh in on their Oscar nominations and Robert Pattinson and Zoe Kravitz tease Matt Reeves' upcoming take on the Dark Knight. We may even have some minor casting news for the latter!
Throw in some big teases about The Suicide Squad from John Cena and new theater merchandise for Birds of Prey and Wonder Woman 1984, and there's a lot to delve into here.
So, to check out this latest roundup of DC movie news, simply click the "View List" button below!
John Cena Was "Blown Away" By The Suicide Squad's Script
John Cena is part of The Suicide Squad's amazing ensemble cast (rumour has it he's playing Peacemaker) and during a recent interview with Collider, the wrestler turned actor teased what fans can expect from James Gunn's take on Task Force X next year.
"I was blown away," he revealed. "The first 10 pages [are] like a movie in itself. It's really, really special. That's because the guy steering the ship [Gunn] is committed to narrative and committed to creating characters that we connect with and sending them on an awesome journey."
Cena went on to note that he's a big fan of the filmmaker. "When I watch Guardians, immediately I'm connected to these people and I walk away with a certain takeaway from that movie."

Joker Director Todd Phillips Addresses Oscar Nomination


Joker exceeded everyone's expectations and ultimately grossed over $1 billion at the worldwide box office. Now, though, it's finding some serious awards success, including big wins at the Golden Globes and Critics Choice Awards. It's also been nominated for a long list of Oscars, including "Best Director" for Todd Phillips. As you can see in his statement above, he's pretty blown away by all this!

How Does Joaquin Phoenix Feel About His Joker Nomination?
Phillips has been nominated but so has star Joaquin Phoenix. So far, he's picked up award after award for his unique portrayal of the Clown Prince of Crime and is a favourite at the Oscars.
Needless to say, he also isn't taking that lightly and issued a humbling and grateful statement:
"I feel honored and humbled to have been nominated by my fellow actors," the actor said yesterday. "The Academy's encouragement helped ignite and sustain my career and I am incredibly grateful for that support. I'd like to also congratulate my fellow nominees for being recognized for their inspiring performances that have enriched our art form."

Zoe Kravitz Teases Catwoman Training And Costume In The Batman
During a recent appearance on The Ellen Show, Zoe Kravitz was asked about her role in The Batman and confirmed that there will be a lot of stunts. "I've been training a ton too, which has been great and hard," she explained before being asked to elaborate on just how much action her character will see. "[It's] very physical, I come home just limping every day, it's actually pathetic."
Her Catwoman costume also came up and the actress revealed that she's already tried it on after being quizzed about recent fittings. "We've had many, it's going really well, it's very exciting."

Does Robert Pattinson Want An R-Rated Batman?
Empire Magazine (via ComicBook.com) recently caught up with Robert Pattinson and, as you might expect, it didn't take long for The Batman to be discussed. The actor gave nothing away but did say he hopes to bring some intensity to the role (interestingly, he sounds keen on using an R-Rating to do so).
"The only thing that's more complicated is the rating. As soon as you make something an R-rated movie, you're freed up to do so much stuff," he says. "In terms of the character itself, I want to push it as far as it possibly can go. And I think Matt Reeves does as well. You can do crazy stuff with that part."
There's no way The Batman will be R-Rated but these remarks are definitely noteworthy.

Has The Batman Made Another Casting Addition?
A rumour doing the rounds courtesy of The Scottish Sun claims that Chernobyl actor Alex Ferns may have joined the cast of The Batman. There's no word on who he's playing but this would be considered a very minor casting addition, so that's probably why it's not been in the trades (if it's true).
Ferns is a Scottish-based actor, so it makes sense that local talent will be used in the scenes set to be shot in Glasgow, Scotland next month but considering the fact he won a BAFTA Scotland award for his work in that acclaimed HBO series, here's hoping he winds up getting more than just a bit part.
Joker Makes Comic Book Movie History At The Oscars
We covered this year's Oscar nominations yesterday (you can find the full list by clicking here) but did you realise that Joker has made history for the comic book movie genre?
With eleven nominations in total, Joker has become the most nominated comic book movie of all-time, including with the hatrick of "Best, Picture," "Best Director," and "Best Actor."
Other categories include "Best Adapted Screenplay," "Best Cinematography," "Best Costume Design," "Best Makeup & Hairstyling," "Best Original Score," "Best Film Editing," "Best Sound Mixing," and "Best Sound Editing." Needless to say, it looks set to be a very good night for Joker next month.

Birds Of Prey And Wonder Woman 1984 Theater Merchandise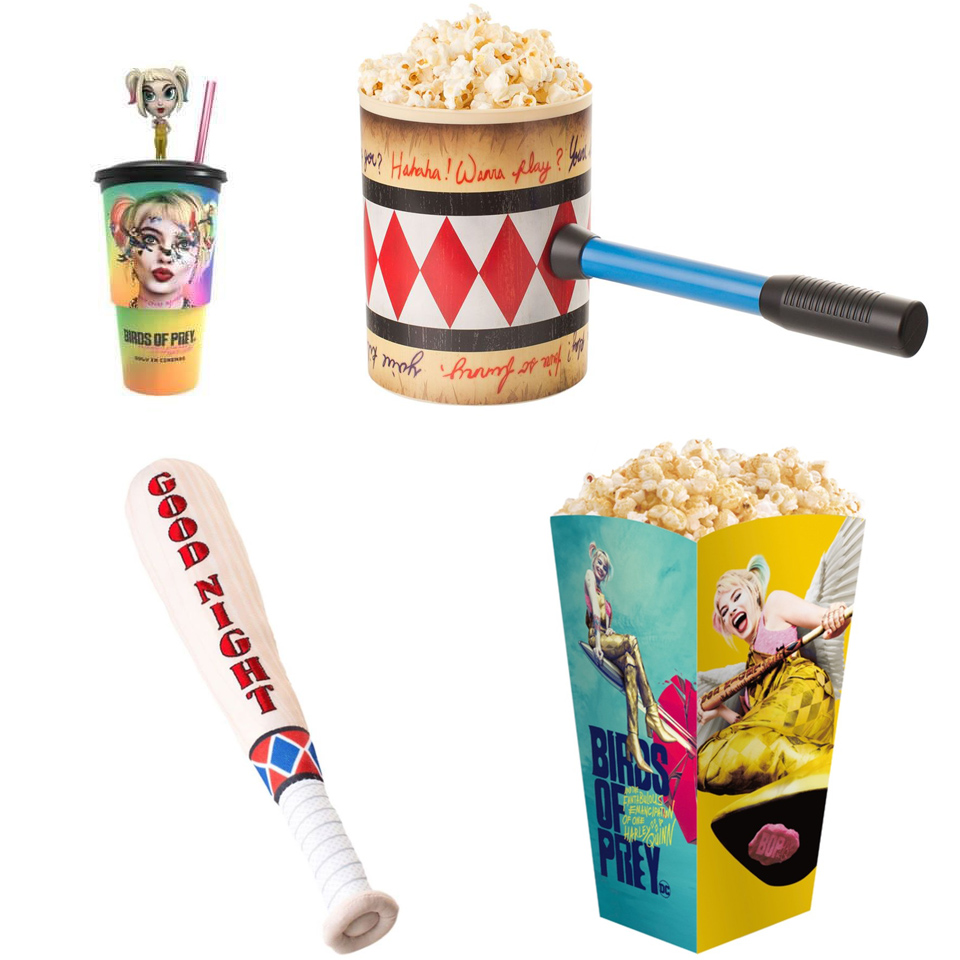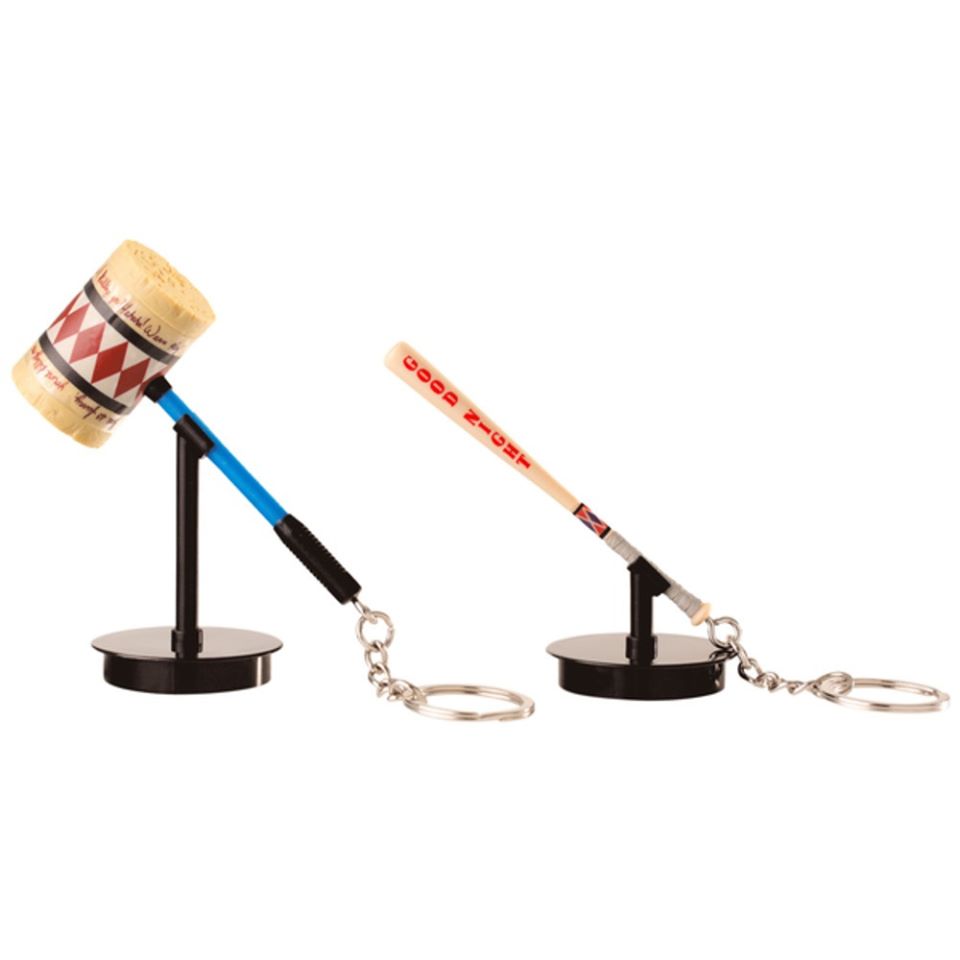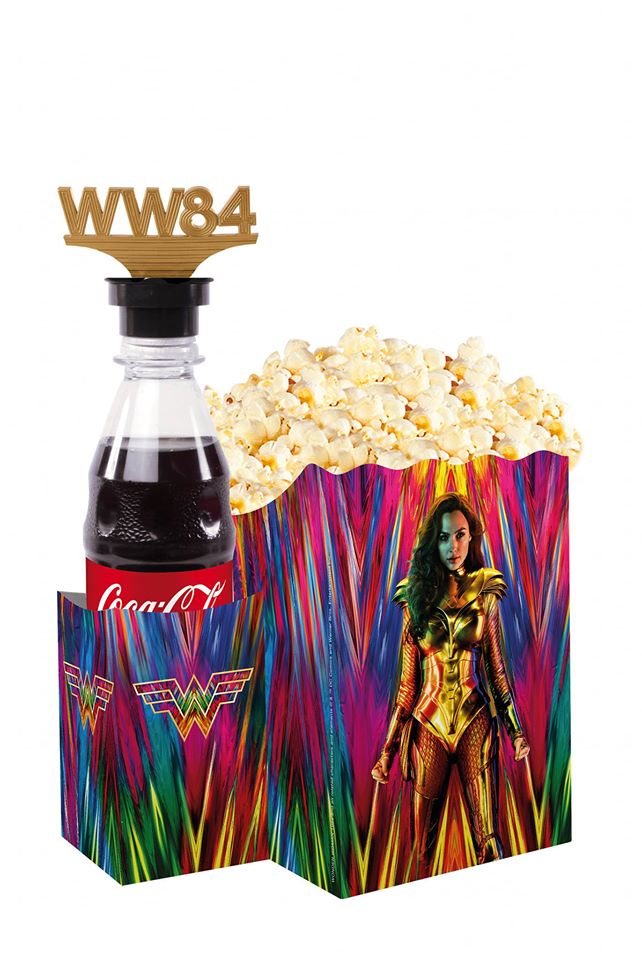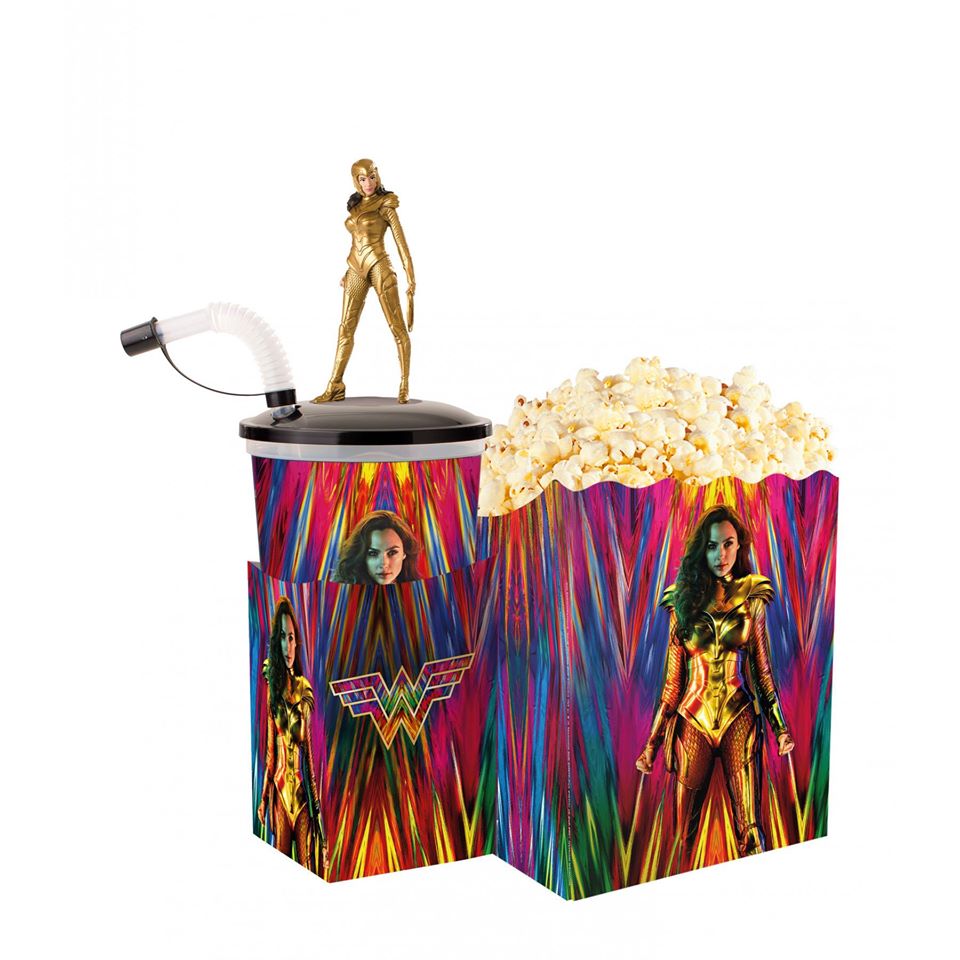 We're not currently sure when and where this will be available but new theater merchandise has been revealed for Birds of Prey and Wonder Woman 1984 and it should be a must-have for fans.
There are some very cool collectibles here, including a keyring mallet and a cup topper featuring Gal Gadot's Diana Prince decked out in her new Golden Eagle armour. What would you buy?
DISCLAIMER
: ComicBookMovie.com is protected from liability under the DMCA (Digital Millenium Copyright Act) and "Safe Harbor" provisions. This post was submitted by a volunteer contributor who has agreed to our
Code of Conduct
. CBM will disable users who knowingly commit plagiarism, piracy, trademark or copyright infringement. Please
contact us
for expeditious removal of copyrighted/trademarked content. Learn more about our copyright and trademark policies
HERE
.
[LESS]